Artist Statements Gallery Work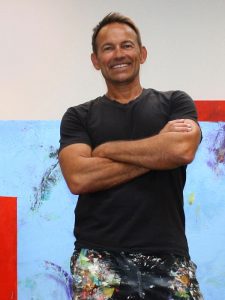 Save
Save
CONTEMPORARY WILDLIFE
These paintings are freeze frame glimpses of nature's creatures in abstracted color compositions. I experience nature by watching the flight of birds moving through the sky, listen to leaves moved by the wind and the songs of birds. With time spent in the outdoors watching the clouds and listening to the wind, it is nature that has fueled a never ending passion of color and movement. This series of paintings is a contemporary take on a typically traditional subject matter. The detailed rendering is cast into the minimal abstract composition of the highly developed complex surfaces. They are abstracted, voyeuristic portals to nature's amazing visual gifts. These paintings bring nature indoors and give the viewer the opportunity to get lost in the calming simplicity and the seductiveness of nature.
~Greg Ragland
Save
Save
Save
Save
ABSTRACT LANDSCAPES
This new body of abstract, landscape paintings are a visual diary inspired by my various travels this year.  The paintings are from memory inspired from Yellowstone, Park City, Villages in France, hills and water of St Maarten and San Juan Islands in the Great Northwest.  The feeling is just before night or early morning when the sky is light and the landscape is dark without detail.  The surfaces are rich with texture, bold mark making and layering of the paint.  The color is almost black and white but with some very subtle and sophisticated spots of interest.
~Greg Ragland
Save
FARM SERIES
This is a series of paintings that immortalizes farm animals in portraits.  Living rural keeps me in touch with the animals in the neighborhood.  They remind me of our past, present and future and how we rely on one another.  They tell stories with their unique sounds and expressive body language.  They follow us with their eyes, catching a drift of our scent to gather data and size us up.  These portraits of farm animals decked out in costumes made of feathers, wool, and hair, some cute and cuddly, others gentle or aloof are intriguing friends to share home with.  They let me know when the sun rises and that puts a smile on my face.
~Greg Ragland
Save