Layers Upon Layers
Presented by Desta Gallery and First Tuesday ArtWalk at Desta Gallery, Mill Valley CA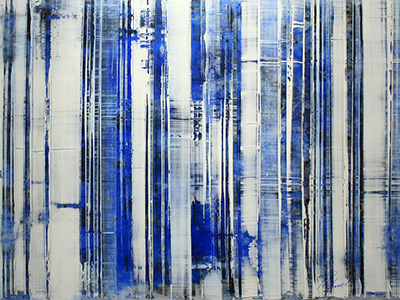 New works by Greg Ragland (mixed media) and Robin Denevan (encaustics)
Opening Reception:
* Saturday, November 13, 3:00 – 5:00 pm
First Tuesday ArtWalk: December 7, 5:30 – 7:30 pm
Exhibition Dates:
* November 9 – December 23
Desta Gallery is excited to announce a new exhibition, "Layers Upon Layers," featuring new works by Greg Ragland and Robin Denevan.
Gregory Ragland is a painter, sculptor, and public artist and works in a variety of media. He was born in Georgia and grew up in Colorado. He studied architecture at Arizona State University, received his BFA from Art Center College of Design, Pasadena, California, and his MFA from the University of Utah. He began his career as an editorial illustrator in New York City, doing magazine and book cover for major publications and publishers. After receiving his MFA, Gregory transitioned to working full-time as a fine artist. He has also juried art shows, served on numerous arts councils and art boards, and instructed at a number of Universities and Colleges. His work is in collections nationally and internationally. He has lived and worked in Los Angeles, New York City, Park City, Utah, and now Southern Utah.
Robin Denevan studied art at a very young age growing up in San Jose, CA. He studied at the California College of Arts and Crafts in Oakland, where he received his BFA with distinction in 1997. At the age of 25, Robin quit a rewarding teaching career to paint full-time. In the fifteen years that have followed, Robin has exhibited throughout the U.S. and internationally. His works can be found in private collections and corporate offices. His exhibitions have been reviewed by the San Francisco Chronicle, the San Francisco Examiner, and the Chicago Tribune. Robin lives and works in San Francisco, CA.